Shop
V-Rings for challenging requirements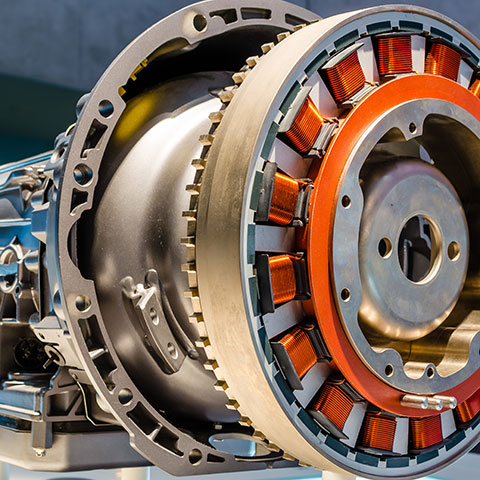 V-rings are rotary seals that can perform numerous jobs in their function of sealing rotating shafts:
sealing against the penetration of dirt, dust, water or watery pollutants,
combination with other sealing elements, e.g. the ­protection of a radial shaft sealing ring against ­external contamination,
or sealing against grease leaking from a housing.
Advantages of V-Rings
diverse fields of application
no high requirements as regards the shaft and housing designs
low friction
high circumferential speeds are possible as a result of reduced friction
relatively insusceptible to coaxiality and radial ­eccentricity
long service life
easy installation
Construction types/designs
In order to cover the wide range of possible ­applications, we have 3 standard designs in stock, made of 2 different materials each (NBR and FKM).
VR-A10
Dimensional range in stock: 3 - 1000 mm,
>1000 mm on request,
most commonly used standard design with straight sealing back
VR-S10
Dimensional range in stock: 5 - 199 mm,
the same design as VR-A10 in the lip area,
complemented by a conically extended retaining part, thus providing a better seat on the shaft
VR-L10
Dimensional range in stock: 110 - 600 mm,
>600 mm on request,
small profile geometry for compact installation conditions, uniform profile for all diameters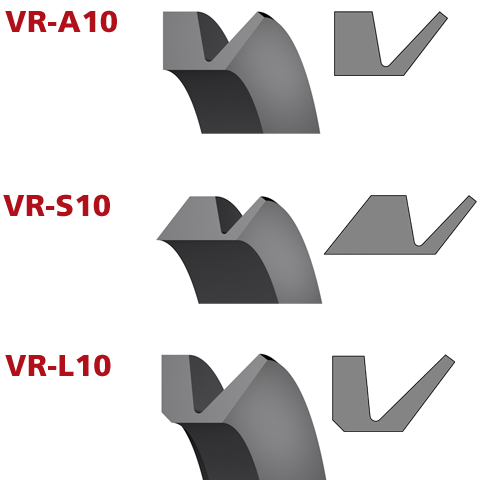 Materials
We offer V-rings from stock made of NBR and FKM and other elastomers, such as CR, EPDM and HNBR, on request.
NBR 60
standard material for a wide range of applications
thermally resistant between -40 and +100°C
good wear and abrasion resistance
resistant to many media, such as mineral oil based oil and grease, water
FKM 60
applicable under higher temperatures and in the ­presence of more aggressive media
thermally resistant between -20 and +200°C
very good resistance against many chemicals
very good aging, ozone and weather resistance